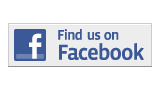 ---
Sports
Sharks Portillo Has Distinguished Basketball Pedigree
By Ingrid Ochoa-Odon
ochoa.ingrid001@mymdc.net

All In The Family: Kevin Portillo comes from a noteworthy basketball family. His dad, César Portillo, led Miami Senior High School to a state championship in the late '80s and was a Parade All-American as a high school senior. IRMA GUTIERREZ/THE REPORTER
Kevin Portillo has always had big shoes to fill.
His dad, César Portillo, led Miami Senior High School to a state championship in the late '80s and was a Parade All-American as a high school senior.
But Kevin Portillo, a stoutly-built 6-foot-5, 225-pound shooting guard/small forward has always been up to the challenge. As a senior at La Salle High School, he averaged 19 points and 11 rebounds per game.
The Miami Dade College men's basketball team is hoping Portillo can give them a similar lift this year.
"Kevin is a great kid," said Sharks Head Coach Stephen Cowherd." He has got a mature body, physically, and he is ready to play at this level. He shoots it well, puts it on the floor well, so we're expecting a lot from him."
Portillo has faced some adversity in his young career. During his senior year in high school, he tore his MCL while playing football. Although he had a scholarship offer to play at Florida International University as a tight end, he opted against playing football in college.
"I just didn't love it enough," Portillo simply said.
But the injury did not scare Cowherd away. He was familiar with Portillo's dad's accomplishments. The elder Portillo briefly played at the University of Florida, before playing at Palm Beach Community College (now known as Palm Beach State College) and the University of South Alabama.
Cowherd himself played college basketball at the University of South Alabama, a few years after César Portillo.
"I never saw his dad play," Cowherd said. "When I played at South Alabama, the previous teams you kind of hear about guys, and I had heard about his dad, and he knew who I was when I played there, so it was pretty cool, and it helped during recruiting," Cowherd said.
Now Kevin Portillo is poised to help Cowherd on the basketball court.
But his overall dream, Portillo said, is "to be able to play professional basketball anywhere life takes me, even if that's overseas."  
----------------------------------------------------------------------------------------------------------------------------
The Sharks start the regular season Nov. 1 against Rise Academy at 8 p.m. at the Theodore R. Gibson Health Center at the Kendall Campus.
More Sports Articles
---