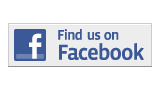 ---
Arts and Entertainment
Indie Game Release Hits The Jackpot
By Erik Perez
erik.perez003@mymdc.net
Telltale games struck gold when they decided to create The Walking Dead: a Telltale Games
Series, a series of five roughly two-hour-long games based on AMC's The Walking Dead. Now it seems they are hitting another vein with their most recent release; the first episode of The Wolf Among Us.
Based on Fables, Bill Willingham's series of comics, The Wolf Among Us follows Bigby Wolf,
AKA the Big Bad Wolf, who has become the sheriff of Fabletown, a borough of New York in which the displaced fable characters find themselves. 
But don't let the idea of fables dissuade you, this game is far from child's play. During this first episode, titled "Faith," you will find yourself investigating the beheading of a fairy tale character, fighting the huntsman, and investigating Mr. Toad's home. 
The game features a blend between cell shaded graphics, resembling something out of a comic
book, and though the frame rate drops occasionally, this does not take away from the satisfying overall experience. 
The game's mechanics have you controlling Bigby by gliding the onscreen cursor over items on the screen and choosing how to interact with them. When it comes to conversations with the other inhabitants of Fabletown you will be forced to decide on how you want to respond within a certain amount of time, these decisions will come back to either haunt or bless you. 
This feature lends to the replayability of the game, where in one playthrough one character
might survive, they may die in another, a fight may last longer or someone different may get arrested. 
The fight scenes are particularly important; they play out like fully-controlled movie sequences. You control how Bigby fights, whether he is the attacker or defender, whether you stab a creature through the eye with a coat hanger or smash a bottle over another's head. In one particular chase scene, despite losing the character you're chasing several times, you may still catch up, or if you lose them completely they will escape and you will be forced to continue the story without questioning that character. 
Available for only $4.99 and clocking in at just over two hours, "Faith" is a bargain. The Wolf Among Us features a noir-like setting with familiar fable characters we all know from our childhood stories, though with a much darker side, not being afraid to drop f-bombs and draw blood whenever necessary.
Episode 1 of The Wolf Among Us is available for the Xbox 360 and the Playstation 3 on Xbox live arcade and PSN respectively.
3/4stars
More Arts and Entertainment Articles
---