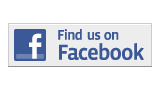 ---
Arts and Entertainment
The Burger That Smashes All the Others
By Farah Rodriguez
farah.rodriguez002@mymdc.edu
Lunch time is one of my favorite times of the day as I'm sure it is for most college students.
But it's no secret how packed the school campus can get, especially at the coffee house at Kendall and cafeteria. 
And let's be honest, only eating cookies, chips, and granola bars can get old pretty quickly. 
There are days when I just want a good, fulfilling, and most importantly, tasty meal. I recently
stumbled upon a great burger place at 9019 SW 107th Avenue called Smashburger. And being
that it's a less than a five minute drive from campus I was already liking it. 
The restaurant had a great vibe with the décor being vibrant but not too flashy. And the room
was filled with jamming music and the sweet smell of meat on the grill. 
Service was quick and friendly; the best kind of service. 
I had the classic Smashburger with home-style fries and every bite was filled with flavor. It came with the famous Smash sauce that compliments the burger very well. I asked my waiter if the ingredients of the sauce was top secret and with a friendly smile he replied, "It's no secret, just a mix of mayonnaise, yellow mustard, pickled relish and lemon juice." 
And so there you have it, a not so secret but still amazing burger place. 
Other menu items include a BBQ bacon burger, truffle mushroom swiss, and veggie burgers for any non-meat lovers. And if you're craving something sweet after your meal, Smashburger has a selection of Haagen- Dazs milkshakes as well. 
It's a smash hit.
More Arts and Entertainment Articles
---