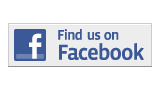 ---
Forum
Can You Survive Without a "Social" Life?
By Desiree Garcia
Desiree.Garcia001@mymdc.net
People are obsessed with technology and increasingly abuse its power with the passing of each year. Social media sites specifically are a great example of how technology is being overused. Is it really necessary to use all of these social networks?
Remember when MySpace was a hit? I'll never forget dressing up and doing my hair just to take a picture and upload it as my "new profile picture." I spent my time online messaging my friends and editing my profile. Then, Facebook came around and everyone started signing up. MySpace went ghost and Facebook became the new hit. 
These social media sites started off as a place where one could connect with old friends and distant relatives, safely share their sentiments, and post pictures. As time went on, however, people began to misuse these sites by posting an incessant amount of unnecessary information out in the open and by talking to strangers who could be lying about their identity. Notably, predators increasingly appeared on social media as networks rose in popularity.
Social media is the modern newspaper. We don't need to watch a show, for example, in order to know what's going on in it, just open up your Twitter and you're bound to find people live tweeting the show. Events happen every day and oftentimes people are unaware of what's happening outside of their immediate surroundings because they get distracted by their own lives. The Internet lets its users know what's going on even if they are not looking for it. As beneficial as social media can be, there is a flip side that can harm online users, though.
I personally don't use Facebook and recently deleted my Twitter account because I was getting too distracted. They're a nice form of entertainment, but why not pursue other activities, such as reading a book?
I think people of this generation base their lives too much upon others, they always have to know what other people are up to. I also believe that people communicate better without these websites. A lot of people hide behind their computers and are capable of arguing online, but not in person. 
We've become so used to these sites and have made it a routine to stay up to date with all that's going on. It's practically our bible. Social media attracts so much attention and promotes the trend of doing what everyone else is doing.
Technology will never stop advancing and the web will continue to expand. 
People feel the need to have these social sites to be connected to the world and everyone they "know" online. Some see it as a stress reliever. These sites can be very useful, but once you feel the need to tweet about every little moment or post a picture of every meal you eat, take a step back and get a reality check. 
We don't need these sites in order to survive. They're a privilege that we oftentimes take for granted.
More Forum Articles
---