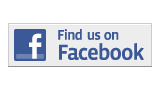 ---
News
Kendall Campus Instructor Writes Dance History Book
By Gabrielle Arzola
gabrielle.arzola001@mymdc.net
Kendall Campus dance instructor, Michelle Grant-Murray, has used a variety of dance history textbooks, to teach her students, but she has never been satisfied with the content and depth they provided.
So Murray, who has been an instructor at MDC since 2007, decided to do something about it; she published her first book,  Dance History: Beyond the Surface, in August.
"It wasn't really a choice," said Murray, who is using the book in her classes this semester. " I just had to explain the true and deep history of dance. But since I couldn't find a textbook to help me, I wrote one myself."  
Originally from Georgia, Murray's love for dance started at the age of eight, where she learned ballet, tap and acrobatics in a conservatory. Being part of a military family, she moved all around the United States and to Japan. But even though her childhood was spent moving from place-to-place, she always found a way to pursue her love for dance.
Murray has a left big footprint in Miami-Dade County. She has served as department chair for the Performing Fine Arts and Director of Dance at Homestead Senior High School; former Director of Dance with the Performing and Visual Art Center at Miami Northwestern Senior High School; and producer, director and teacher at the Charles Drew Middle School Magnet Dance program.
In addition Murray, who has secured several local and state grants, directed, produced and choreographed dances with a traveling dance company called Olujimi Dance.  

Murray is a big believer that the "African Diaspora is the root of most dances" and incorporates that into her teachings.  African Diaspora is a culturally base dance technique, which blends dance that originated in Africa, along with modern and lyrical styles.
After earning a master of fine arts degree from Jacksonville University, she became an instructor at MDC, where she is the coordinator of dance at Kendall Campus.
Her choreography videos on YouTube show expressive and unique pieces, filled with a variety of facial expressions and graceful movements.
Denzel Williams, a student and choreographer in Murray's dance appreciation class at Kendall Campus, said her book completely revolutionized his ideas about dance.
"Dance goes beyond what's in the book," said Williams, who added that he appreciates how Murray's book not only explains the history of dance, but also examines concepts and ideas of different dance styles. "It goes beyond the surface."
Although Murray said her book still has room for improvement: "It's not perfect, but that's why there are second and third editions, right?" she humbly said.
Her students seem to be connecting to it just fine.
"Not only does she talk about where dance is from, but what dance is," Nyisa Casado said.
More News Articles
---