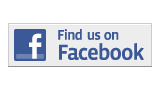 ---
Arts and Entertainment
A Candid Conversation With Thor's Jaimie Alexander
By Kai Sacco
kai.sacco001@mymdc.net
Having not seen Thor: The Dark World before sitting down to chat with Jaimie Alexander, who plays Asgardian warrior Sif, I was unaware of her exceedingly limited amount of screen time in the film (barely clocking in 10 minutes of the 112-minute feature); which is odd, to say the least, considering how prominent a supporting character she was in the first installment. When Alexander got to talking about strong, female heroes and her need to see Wonder Woman successfully adapted, the time she lost in The Dark World was truly felt as her fiery passion on these subjects is something she clearly projects unto Sif.
"A lot of young women don't have any role models," Alexander said. "We don't have superheroes to look up to. As a child I looked up to Lynda Carter on Wonder Woman. You grow up thinking you've got to have huge boobs and wear hot pants. My character's completely covered and she's still feminine and sexy, in a way, but it's more about her skill level. I find that it's definitely taking a turn. In the scripts that I've been reading women are being written a lot better."
It's no coincidence that the majority of the material that the Greenville, South Carolina native has been flipping through recently derives from the Marvel Cinematic Universe, a known champion of retaining the humanity of women. The ladies on this side of town are defined by intellect, not body. But despite the level of female empowerment coursing through the filmic veins of these heroic blockbusters, Alexander was weary.
"At first I was intimidated [by playing Sif] because I met [comic book writer and artist] Walt Simonson, and he modeled Sif after Sigourney Weaver. He saw her in New York walking down Fifth Avenue in a red trench coat, hence Sif's red-maroon-purple character colors. That's why Sif had a perm in the '70s [laughs]. It's funny because Sigourney Weaver is one of my favorite actresses in the world and I always thought if I could have a career it would be like hers. Sif is kind of like Marvel's Wonder Woman, in a way, but written a lot better [laughs].
Most of cinema's strong-minded women can be traced back to Weaver's Ellen Ripley of the Alien franchise; who is repeatedly listed as the greatest female character of the screen. Ironic to Alexander, Ripley has acted as huge inspiration to writer-director Joss Whedon (now the leading force in the Avengers franchise), who's made a name for himself penning hugely empowered women, with Sarah Michelle Gellar's Buffy the Vampire Slayer being the most notable example. Taking into account what he's known for, it's a fascinating curiosity that Warner Bros. turned down Whedon's proposition to make a Wonder Woman film. Naturally, he had a script ready to go. Several years and billions of Avengers dollars later, I'm sure the studio deeply regrets the day they showed him to the doors.     
Alexander and me stayed on conversational track talking even further about the warrior princess of the Amazons, as well as where she would like to take her career next.
Kai: I'm sure you're aware that there's a lot of fan support for a Jaimie Alexander Wonder Woman film. You've already spoken on how poorly they've handled her character in the past. What do you think is absolutely paramount in making a successful Wonder Woman adaptation? And being involved in the Avengers universe, have you read the script for Joss Whedon's defunct Wonder Woman film?
Jaimie: No, I haven't. A lot of those scripts are really hard to get a hold of—even the Avengers: Age of Ultron script I haven't read yet. But it's funny, because I know the actress that was going to portray [Wonder Woman] on television, Adrianne Palicki, and she's a really pretty girl, and quite tall, and she's really nice; and I don't think that show's failure was because of her. There were a lot of cooks in the kitchen, and they decided, 'You know, what do we think of when we think of Wonder Woman? We think of her outfit; we think of her boobs; we think of the black hair and the headband.' The problem is they're only thinking of her exterior. They're not saying, 'Oh, wait a second! She could be a CIA agent; Diana Prince has been a couple of things throughout the years.' But you have to remember where she came from, what she's doing, and why she's doing it, and the fact that she's kind of a Clark Kent; she leads double lives. There's a scene in there—I heard, I did not see this—where Wonder Woman is sitting on her bed eating ice cream and crying about a guy.
Kai: Oh, god.
Jaimie: Yeah, and I said, 'You chauvinistic pieces of s***!' You cannot make a character like that and have these young girls look at that and say, 'Oh, so mommy, I want to get fake boobs and push them up and wear this—that's who I want to model myself after.' It needs to change, and I think Marvel first develops the character and then decides what she should look like, or what they want to do with her physically, and then they cast an actor who embodies the character. I think that's where you need to start, you need to start with the character: who she's going to be and what there's a lack of in the world. That's what I think happened [with Wonder Woman]. They had a lot of people saying, 'Well, let's a make a super-hot girl even hotter in these tight clothes. It looked like a cheap Wal-Mart outfit; like a costume that came out of a bag. I felt bad for Adrianne because she trained hard…she worked really hard and they just made her look like a hooker. It really hurts me because what I try to do as Sif is put a good role model out there—I actually speak at schools on body image for young women. They need to do a lot of research and really make it more about her personality, and where she comes from, and who she is, and less about what she looks like. They're casting right now for that character—I can't tell you which film 'cause I'll get shot [laughs]. I know they're having difficulties finding somebody that can play her. A lot of women look like her, but don't embody the personality. It's tough.
Kai: Both you and Chris Hemsworth both got your big breaks with Thor a couple of years back. It goes without saying that such exposure can broaden one's acting horizons. It seems as though Chris may become Ron Howard's go-to guy with Rush already in the books and Heart of the Sea due next year. What direction would you like to go professionally, and what filmmaker would you most like to work with?
Jaimie: Again, I love Sigourney Weaver's career. She's kind of done comedy, action, and the whole lot, and I would love to branch out and do other things; but I want to keep doing action. I love it. It's seriously one of my favorite things. I love the "fun" aspect of it. I'd love to work with Tim Burton; I'd love to work with Darren Aronofsky; and Ron Howard, actually. He's always been one of my favorites. He seems to create his characters from the bottom up and really build something that often tugs at your heart.
Kai: Would you want to work with J.J. Abrams, particularly on Star Wars: Episode VII?
Jaimie: [laughs] Yeah, I've met him before.
Kai: Because I know that you're a Star Wars fan.
Jaimie: Yeah, yeah. He's pretty great. I met with his company a few times about a couple of projects. I can't tell you which ones [laughs].
Kai: Understandable.
Jaimie: And I have to say about Chris Hemsworth: he's actually a very gracious human being. He's very grateful, extremely humble, works very hard, and has always been thankful for everything that's happened to him; he knows that it could go away in the blink of an eye. That's something that makes him so attractive to audiences as a person. You just want to see him do well. It's not just that he's physically attractive—he's a good guy. I think that speaks volumes about people that get catapulted into the spotlight and still remain who they are.
More Arts and Entertainment Articles
---