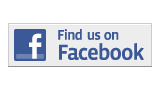 ---
Arts and Entertainment
Art Event Established By North Campus Student
By Sussette Rodriguez
Sussett.Rodriguez001@mymdc.net
In an effort to bring local, talented artists, filmmakers, and musicians together, Miami Dade College student Ashley Suarez-Burgos is organizing an event called Unestablished on Dec. 6, to run alongside Art Basel.
Burgos, 22, part of the film production bachelor's program at North Campus, said that she and her partner, Ian Duffy, want to provide an opportunity for artists like them who never got a chance starting out.
"The artists will gain exposure, creative expression, confidence for future projects, and networking," Burgos said. "We want everyone to heighten the relationship between artist and viewer and the sense of community."
Submitted artworks include 2D or 3D art, performance art, short films, photography, and live music.
The audience can participate by voting for the best artist of the show and are encouraged to donate to help fund the selected artist's next project.
The event, which will run from 8 p.m. to midnight,  will be held at 7200 N.W. 35 Ave.; admission is free.
For more information checkout the event's Facebook page: www.unestablished.org
More Arts and Entertainment Articles
---