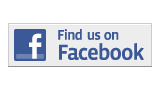 ---
Arts and Entertainment
New Call Of Duty Resurrects The Franchise Of Old
By Erik Perez
erik.perez003@mymdc.net
Activision rewrites the formula they first created six years ago with Modern Warfare in their newest addition to the Call of Duty series, Ghosts.
Call of Duty: Ghosts tells the story of a special ops team operating in a war-ravaged United States on the defensive since war was brought to us—not from the east as most other shooters have done in the past, but from the South—in the form of a pseudo-Imperialistic South American nation known as the Federation, founded after the oil supplies in the Middle East were blown up prior to the games setting.
This iteration of the franchise introduces us to a whole new cast of characters who, no doubt, will be featured in the sequels of this new series, and brings with it several fun twists to the formulaic first person shooter we have come to love.
Levels consisting of intense shooting—where you run from cover to cover hoping to avoid the enemy fire—are interrupted with twists, from flying a helicopter and securing an ocean-based rig, to diving deep below the ocean's surface and fighting not just the Federation's soldiers, but having to avoid the local predators. This kind of level adds the ability to not just move from side to side, but to dive, ascend, and swim around your enemies in order to flank them.
Despite the interesting additions to the pacing and level design of the campaign, the multiplayer has not been given as much of a makeover. Activision has simply repainted the walls and added a painting. You're allowed a deeper customization of your online play, you can create your own soldier and customize him with the weapons you want, acquiring more as you go through the typical ranks one would expect to find in Call of Duty's online mode. Do not expect a reiteration of any of their game modes; they have remained much of the same since the first Modern Warfare. Despite the fact that the multiplayer not being as tweaked as the campaign, it is still a lot of fun and can steal hours of your life without your noticing.
Call of Duty: Ghosts is a fun new iteration in the call of duty series, retaining the seamless gunplay and multiplayer modes that we love, all while adding in new features and level designs to the campaign to keep it interesting and fresh. The story presents a new take on the typical shooter, playing the US, not as a superpower, but as a demoralized and all-but-defeated nation. There are enough set pieces and explosions to keep your pupils dilated, and no story about a team of special operators would be complete without traveling to exotic countries.
More Arts and Entertainment Articles
---