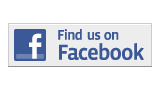 ---
Briefing
City Of Doral Offering Three $1,000 Scholarships for West Campus Students
By Gabriela Rodriguez
gabriel.rodriguez054@mymdc.net
The city of Doral is offering three $1,000 scholarships to West Campus students; the scholarships are for two semesters and  can be used for books and tuition.
Applicants must be a full-time student or have been accepted into the College,  be a legal resident of the city of Doral, must be enrolled in at least one course at West Campus, and the student must show financial need based on their completed FASFA application.
The deadline for applying is on Dec. 6. The application must be sent to the financial aid office at West Campus, 3800 N.W. 115th St.
The application can be found at: http://www.mdc.edu/main/financialaid/scholarships/AvailableNow.aspx
More Briefing Articles
---