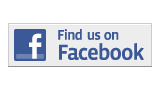 ---
Briefing
MDC'S Kendall Campus Earns LEED Gold Certification
By Daniela Huratdo
daniela.hurtado001@mymdc.net
The new Academic Support Center (Building R) at Kendall Campus, which opened its doors last January, received a LEED Green Building Certification of Gold.
LEED is a certification program that recognizes buildings for its design, construction, high green performance, and it verifies that the building is operating exactly the way it was constructed to.
Based on a point system, buildings earn points for satisfying specific green building criteria.
This isn't the first time Building R has being recognized for its excellent construction. In August the building was recognized by The Florida Association of the American Institute of Architects.
More Briefing Articles
---