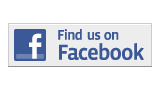 ---
Briefing
Wolfson Campus Selects New Director Of Testing
By Nicole Gonzalez
nicole.gonzalez027@mymdc.net
The Wolfson Campus has named Marc Webb as its new director of testing.
Webb had previously served as the testing director at the Medical Campus since April of 2012.
During his time at Medical Campus, Webb was involved in the MDC Student Achievement Initiatives, an initiative to increase student completion rates while maintaining access and quality.
He earned his master of science degree in leadership, higher education from Nova Southeastern University and a bachelor of arts in English from Florida State University. 
Webb also received the 2013 National College Testing  Association (NCTA) Service Recognition Award.
For more information about testing at Wolfson, contact Webb at mwebb@mdc.edu or at (305) 237-3188.
More Briefing Articles
---