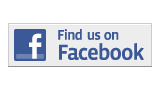 ---
Forum
Modular Smartphone Concept Revolutionizes the Smartphone Industry
By Guillermo Herrera
guillermo.herrera003@mymdc.net
A few months ago on September 10, an industrial designer and engineer by the name of Dave Hakkens introduced a fascinating concept called Phonebloks on YouTube.
Phonebloks is a modular smartphone that is composed of detachable blocks that are connected to the motherboard base using electrical pins. Each block is characteristic of a different hardware component, whether it's the camera, storage, or battery.
The brilliance about Phonebloks is that it is intended to lessen the problem consumers have with their smartphones either breaking or becoming out of date quickly and creating waste.
How often is one forced to attain a new, possibly expensive smartphone because of an accident that ruins one or two aspects to the phone, such as a cracked screen? With Phonebloks you would be able to simply swap out the broken screen for a new one instead of having to receive a new phone.
How about in the situation where you would like to extend your battery life but do not need that much storage? You could easily replace those blocks with a bigger battery and a smaller storage piece.
In the event that one's processor goes out of date, he or she could also just buy the latest processor and switch it in, thereby avoiding falling behind in technological advances.
When the concept was first released, it was just an idea. People worldwide were captivated by the potential of a modular smartphone, but ultimately dismissed it as overly idealistic and highly unlikely due to the lack of support from major companies.
On October 28, however, Motorola proved all of the nonbelievers wrong when it unveiled Project Ara, an open, modular smartphone hardware platform.
Very similar to Phonebloks, the design for Project Ara consists of an "endoskeleton" and modules. The endoskeleton is the structural frame that will keep all of the modules intact. A modular can take the form of many things, such as a new processor, keyboard, display, battery, or even something not yet conceived.
Apparently Motorola had been working on a similar project for the past year, only now it is actively pairing with Phonebloks and its developer community to bring the concept into full fruition.
As a testament to Motorola's commitment, it could have a Module Developer's Kit (MDK) ready by as early this winter.
Motorola was the first company ever to introduce a mobile phone and is now seeking to revolutionize the mobile tech world once more.
As a subsidiary of Google, a company known for its innovation and open-mindedness, Motorola could not only make Phonebloks a reality but also greatly impact the smartphone industry for the better.
More Forum Articles
---