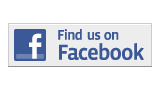 ---
Forum
Putin Selected as Most Powerful Person in the World
By Jonel Juste
jonel.juste001@mymdc.net
According to Forbes Magazine's top ten list of most influential leaders, Russian President, Vladimir Putin, was ranked number one ahead of Barack Obama, who was pushed down to second for the first time in three years.
The leader of the most powerful country on earth is only number two. Have I missed something?
Comparing the two presidents, Forbes Magazine praises the "autocratic leader of a former superpower" and slams "the handcuffed commander in chief of the most dominant country in the world." 
The magazine continues to state that Putin has "solidified his control over Russia while Obama's lame duck period has seemingly set in earlier than usual for a two-term president." Forbes cites as example the government shutdown, Syria situation, and NSA leaks.
It is strange to see Putin, who is widely perceived as an anti-democratic leader, listed as the most influential person in the world. One would think that the leader of the most powerful country would be the most powerful person in the world, but Forbes seems to think otherwise and could be insinuating that America is not as powerful as it used to be. 
Of course, liberals viewed the ranking as an attempt to undermine and criticize the American president. Some even questioned the credibility of the people who created the list.
As frustrating as it may seem, Forbes could be right. Maybe the notion of power has changed over the years. Maybe there are other criteria. 
It seems that the world is thankful to Vladimir Putin for preventing another war by intervening in the Syria crisis. Mr. Putin, wrote Forbes, "played the trump card by averting Mr. Obama's threatened missile strikes on Syria with a plan for Damascus to hand over chemical weapons."
This is not, however, the only interesting report involving Russia. Notice that this year, Russia passed a controversial law that banned "homosexual propaganda," which many condemned. 
Despite criticism and even boycott threats, the former superpower was selected to host Miss Universe 2013 and will also be the host of at least two major sporting events in next few years: The Winter Olympic Games in 2014 and the World Cup in 2018.
Moreover, last August the Russian leader dared to grant asylum to former National Security Agency contractor, Edward Snowden, a fugitive wanted by the American administration because of  intelligence leaks. 
So we have a president who has prevented a war, resisted intense pressures and given asylum to the most wanted man on earth, among other things. Does he deserve the title of the most powerful? 
Forbes seems to thinks he does, but Putin is still considered one of the most anti-democratic leaders in the world.
More Forum Articles
---