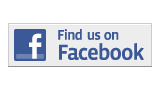 ---
Forum
The American Upward Movement is a Myth
By Daniela Rangel
Daniela.Rangel001@mymdc.net
Immigrants for hundreds of years have come to the shores of the United States searching for the coveted "American Dream." 
Many of us today can proudly tell the story of our ancestors strive for freedom and a chance at a middle-class life. However, there are others who can't speak of ancestors because they are the trailblazers and are realizing just how complex this upward movement idea can be.
Education has always been the key to the upward movement to middle-class America. It also leads to entrepreneurship and business endeavors, the road to large scale success, and upper class citizenry. 
Kindergarten teachers remind us at a very young age that someday we could all become doctors or engineers and even the president of the United States. We begin to believe that blacks and women can reach the same opportunities as men, only to find out that college classrooms continue to be predominantly white and men receive higher pay than women. 
We begin to see our high school friends fall into the same jobs their parents held; the fall of upward movement. Many of my friends today are cashiers, waitresses and waiters, carpenters, plumbers, etc.; most of them didn't even see college as an option. 
Public education is failing us. 
It's failing to make our low income minority students competitive before colleges and failing to adequately provide them with academic opportunities. The trend continues where those who couldn't go to private schools didn't receive the same internship opportunities, connections, and level of attention as those who did. 
We become short-sighted and feel we can make do with minimum wage now without seeing further into the future. It's not our fault, after all, when so many of our parents raised us on blue-collar job salaries and did just fine. 
The reality, however, is that low-skill workers are not as demanded as they use to be. The fear is no longer having to do something that is of no interest to you; the fear is not finding a job at all. 
Soon our generation of young, unskilled workers will become middle-aged and be replaced by the next generation of young short-sighted teenagers. This is no longer a "vicious cycle," this is a downward spiral from poverty to sub-poverty and government dependence.
Today, I look around to my local hometown of Hialeah and notice that I'm competing against third and fourth generation Americans who still live in Hialeah and whose parents live in their parents' home. I begin to notice that the "If you work really hard we can all go to Harvard" mentality is like cupping water in our hands and watching it slowly escape through your fingers. 
There is hope, though. There is still microscopic growth, small-scale increase in income, the acquisition of property and even a used car to hand down to the next generation. Maybe there needs to be a change in the education management and an increase in opportunities. 
The American Dream is the support of this country. If it dies and the gap between the rich and the poor is sealed by a hopeless struggle to reach the middle class, then our country will wither.
More Forum Articles
---