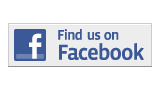 ---
Forum
The Struggles for Democracy in Venezuela
By Angely Requena
angely.requena001@mymdc.net
Governor Henrique Capriles Radonski, the leader of the Venezuelan Democratic Party, is outraged at the fact that he was cheated out of the Venezuelan Presidential seat. 
On April 14, Nicolas Maduro, the successor to Hugo Chavez Frias and leader of the supposed "real Democratic party", rigged the elections in his favor. The citizens of Venezuela were infuriated, because they were almost certain that Henrique Capriles was going to win. 
Capriles wanted to and still wants to take actions for the injustice that caused him the election. He tried seeking support from the Supreme Court, but since it is under Maduro's control, his request was obviously denied. So, he went to the United Nations. He is introducing his case to the Inter-American Court of Human Rights with the hopes of obtaining positive responses and the support he needs to go through with a new election.
Capriles has shown more than enough evidence to prove that Nicolas Maduro used fraud in order to control the outcome of the elections. He wants to avoid civil war and violence in Venezuela, such as the one that Syria is going through right now. Instead, he wants to fight with his words rather than his fists. 
Capriles hopes that the actions he's taking in Venezuela will eventually spread to Cuba; it's people and its government, so that democracy can reign throughout the Caribbean. 
Capriles and the people of Venezuela are aggravated by Maduro's inexperience and ignorance. During his short time as president of Venezuela, Maduro has caused inflation to rise by 50 percent. There has also been poor funding in much of the current infrastructure, which has caused day-long power outages throughout the entire country. Furthermore, he has also failed to raise the minimum wage of the country, even though he said he would. The current minimum wage isn't sufficient enough to buy the food needed to survive. The country is also going through the worst crime wave it has seen in its existence and it has caused the death of 25,000 people per year. 
The people have enough evidence against Maduro, to show that he is not fit to run the country of Venezuela. This is why the people want a leader like Capriles, to get the country on road toward prosperity, and success. Capriles' plan is to reform the law of the land, in order to create a better ideology, and a country that benefits the people rather than government leaders. This will hopefully bring back the Venezuelans that fled the country, and to create a better Venezuela for their children and their children's children.
More Forum Articles
---