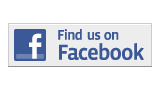 ---
Sports
Bolden Contributing To Lady Sharks As A Freshman
By Courtney Normandin
courtne.normandin001@mymdc.net
Freshman power forward, Tyra Bolden, expected to contribute to the Lady Sharks basketball team this year, but being in the starting  lineup—that is a completely different story.   
"I was shocked to be a freshman and start," Bolden said. "You have to show that you appreciate starting and show Coach (Susan) Summons that you should keep starting."
Bolden, who Summons describes as a multi-talented player, can play various positions and is a strong rebounder and scorer. She is averaging 10 points, eight rebounds, and 2.2 steals per game this year for the Lady Sharks (2-3).
"She is a hard worker on the court and works equally as hard in the classroom," Summons said. "She is very vocal on the floor in a positive and motivating way to her teammates."
Originally from Clearwater, Fl., Bolden started playing basketball for a Florida Amateur Athletic team called the Gatekeepers Club when she was seven-years-old to cope with her father's death. While at Clearwater High School, Bolden was selected for the All-Pinellas County second-team.  
Bolden hopes to qualify for several Florida All-Star teams this year. She has notched two double-doubles this year for the Lady Sharks in the teams two wins. In a 65-48 Lady Sharks win versus East Georgia State College, Bolden scored 13 points and snatched 10 rebounds. Versus Daytona State College, she contributed 11 points and 11 rebounds in a 65-54 win.
Alexis Ungro, a point guard for the MDC Lady Sharks, has known Bolden since the sixth  grade, often playing basketball with her in neighborhood parks.
"On the court, Tyra gets a lot of rebounds," Ungro said.
Bolden, an 18-year-old accounting major, said playing for Summons has been a big bonus.  
"Coach Summons teaches you the skills for everything you need in life," Bolden said. "Most coaches just care about the sport, but she cares about everything outside of it too."
After completing her two years at MDC, Bolden hopes to play overseas in a professional basketball league. But for now her focus is on helping the Lady Sharks. With only four sophomores on the team,  Bolden knows there's a lot of room for growth.
"We have to improve [our]shooting more and our defense could be better," Bolden said.
More Sports Articles
---