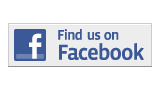 ---
Sports
Calder Providing Offensive Production Off The Bench For Sharks
By Ingrid Ochoa-Odon
ochoa.ingrid001@mymdc.net
Sophomore point guard Michael Calder has proven to be an explosive offensive weapon for the Miami Dade College men's basketball team this year, scoring 26 and 21 points in games this year.
Calder a 6-foot-1, 180-pound point guard, is averaging 14.2 points, 4.7 assists and 4.7 rebounds. He has also shown an ability to get his teammates involved in the offense by having three  games this year where he has contributed at least five assists including a seven assist game in a 100-77 victory against TAAG Academy.  
"Michael has done a really good job," said Head Coach Stephen Cowherd. "He has made some really good decisions; he is doing a good job coming off the bench giving us a spark offensively and defensively [and] he is really good at guarding the other point guards and putting pressure on the ball."
Calder has been playing basketball since he was in the sixth grade. He played high school basketball in Broward County, first at Westminster Academy for two years before transferring to Northeast High School. In addition, he played with a travel team, Team Breakdown, while in high school.
Despite his success on the court, basketball wasn't his first sport.
"When I was in New York I started off by playing baseball, and then when I moved down to Broward County in middle school everyone was playing basketball and football and I just started playing basketball," Calder said.
Calder, who is majoring in physical therapy and one day hopes to pursue a career in professional basketball overseas, is concentrating on being more of a leader on the court for the Sharks this year.
With the Sharks currently boasting a perfect 6-0 record, he sees big potential for the team  
"Our chemistry is a lot better," Calder said. "We play together on court and we just like each other; we never give up and we are a very good defensive team."
More Sports Articles
---