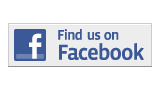 ---
Sports
Lady Sharks Eliminated From State Tournament
By Amanda Aracena
amanda.aracena001@mymdc.net
The Lady Sharks volleyball season ended with a thud in Tallahassee when the team was eliminated from the Florida College System Activities Association  State Tournament after it lost its first two games.
It is the second season in a row that Miami Dade College has failed to advance past state tournament play. The Lady Sharks went into the tournament on a roll. They were ranked No. 9 in the nation and were Southern Conference champs after romping through the competition, winning all eight of their games in conference play.
However, the state tournament proved to be more of a challenge for the Lady Sharks (21-7).
The team lost its first game 3-2 (25-22, 17-25, 25-22, 22-25, 15-13) against Florida State College at Jacksonville on Nov. 8.
Outside hitter, Wendy Romero, the team's top player led the Lady Sharks attack providing 21 kills and 45 total attacks in the game. Silvia Galeano added five spikes, 16 kills, and 28 total attacks.
Defensive specialist, Jovanna Santamaria, believes that a lack of communication and energy contributed heavily to the loss.
"I feel like if our energy was [at] the top, we would have done a way better job in bringing back a win" Santamaria said.
Hoping to overcome the loss, MDC faced Indian River State College on Nov. 9, a team the Lady Sharks had previously beaten twice (3-0, 3-1) this year. But the outcome was different this time. Indian River eliminated the Lady Sharks from the tournament by defeating them 3-2 (11-25, 20-25, 32-30, 25-22, 15-10).
"We couldn't believe it was over" Santamaria said.
Romero once again led the Lady Sharks attack with 23 kills, 45 total attacks, and 18 digs.  Galeano had a game high 15 kills and added 38 total attacks and 15 digs; Eirini Chatziefstratiadou had 15 kills, 23 total attacks, and two digs; right side hitter, Kayla Dowdell, contributed nine kills.
"Our life moves on," said Lady Sharks Head Coach Origenes Benoit. "This was a great experience and we can't dwell on it. Learn from it. And for the next time, you're just hungrier than ever."
Despite not qualifying for nationals, the Lady Sharks still received several notable honors.
Romero, Chatziefstratiadou, Galeano, and  Haley Foote were named to the Southern Conference first team. Stephanie Hernandez and Kayla Monsanto were named to the Southern Conference second team.
Chatziefstratiadou and Romero were named part of the FCSAA All-State team. Romero was name the Southern Conference Player of the Year and State Player of the Year.
More Sports Articles
---