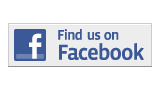 ---
Arts and Entertainment
Amazon Prime Releases New Original Series
By Akeem Brunson
akeem.Brunson001@mymdc.net
When you think of Amazon, the online retailer, the last thing you would imagine is an original program series. Well, when you have a look at Alpha House, their first-ever original series, you might want to reconsider everything you know about the digital retail giant. 
Alpha House is a funny new dramatic comedy produced by Amazon Studios starring John Goodman and Clark Johnson.
You might recognize Goodman as the yabba dabba doo exclaiming Fred Flintstone, but in Alpha House he plays Republican Senator Gil John Biggs.
Senator Biggs is a retired University of North Carolina basketball coach who has never had a real political rival until now, when he faces Tea Party favorite and legendary Duke basketball coach, Digger Mancusi.
Robert Bettencourt (Clark Johnson) plays a black Republican senator from Pennsylvania who's seeking a fourth term in office under an ethical cloud.
The storyline follows these men and two other Republican counterparts in the capital with all the antics and drama that being on Capitol Hill brings.
Alpha House features a barrage of cameos with stars like Bill Murray, Wanda Sykes, and Stephen Colbert appearing in the first three episodes.
The show is hands-down a great watch but even more intriguing is how this show and many others to come from Amazon Studios came to be.
Amazon Studio had an inauspicious beginning in 2010. They had what some at the time considered a naïve approach to creating new films with an open door policy letting the viewers into the development processes.
Simply put, Amazon is allowing anyone who thinks they have the next best movie, series, or children's show to submit their idea online and, if it's deemed good, they'll pay you to develop your story into a marketable product.
Amazon Prime members can see the scripts of projects in their primary stage and give feedback. If members' feedback is good and Amazon Studios agrees to the project after the forty-five day evaluation period, they furnish a $10,000 budget to those that make it to the development slate.
They test your story once more with more feedback from more people and if the project passes this step the original creator gets $200,000 for their feature film or $55,00 for a series with up to 5% of select merchandising.
Alpha House, which originally aired in April, has set the stage for what might be a revolution to the online original series as we know it.
The first three episodes are available now for free on amazon.com.
More Arts and Entertainment Articles
---