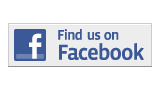 ---
Arts and Entertainment
Eco-Friendly Crocodile Sculpture Overlooks Lake At North
By Sussette Rodriguez
Sussett.Rodriguez001@mymdc.net

Home Sweet Home: A red crocodile made of recycled plastic now calls North Campus its home. The crimson-colored sculpture originally displayed on Miami's iconic Freedom Tower during last year's Art Base, has found a permanent home affixed to North Campus' 9000 building. MARK PULASKI/THE REPORTER
Last month, a red crocodile made of recycled plastic came to rest on its new home at Miami Dade College's North Campus, adding to the collection of more than 70 sculptures on the campus. 
The Cracking Art Group and the sculpture's creator  William Sweetlove created the piece last year as part of "ForEverglades," a campaign that brings awareness to environmental impacts.
Sweetlove is known for putting boots on crocodiles, water bottles on tortoises, and backpacks on frogs, to help them in the fight against climate change. 
The crimson-colored crocodile—which has a water bottle affixed to its back to represent the lack of fresh water in our ecosystem—is unique to the North Campus. The crocodile appears to be climbing up a beige-colored wall at the 8000 building that faces part of the campus' lake. 
Krystal Mederos, 23, a pre-dentistry major, said she thinks it is great MDC promotes art and culture.
"I've grown up with art my entire life," Mederos said. "The sculptures make the campus attractive for every student to enjoy"
Jeremy Mikolajczak, executive director of the Art District Gallery at Miami Dade College, said the sculptures enhance cultural awareness and educate students on different issues around the world.
"The [crocodile] is modeled to show the important role it plays in the development and history of the local landscape," Mikolajczak said. "These sculptures are living and breathing art."
More Arts and Entertainment Articles
---