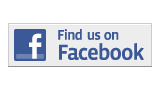 ---
Arts and Entertainment
Rom-Com Earns An A For Effort
By Veronica Peron
Veronica.peron001@mymdc.net
Straight A's is a romantic comedy with a whole lot of drama involving a broken relationship between two brothers.
Scott, an alcoholic ladies man played by Ryan Phillippe, returns to his hometown to visit his brother after the spirit of his dead mother told him to.
Watching the film, you're introduced to Katherine—Scott's high school sweetheart played by Anna Paquin—who happens to be married to his brother with two kids. When William, Scott's brother (Luke Wilson), returns from a business trip, the brothers continue to bump heads with their previous problems.
Screenplay writers Dave Cole and David Cole did an amazing job structuring the story in such a way that you can't help but be surprised in multiple scenes.
With three big name actors in this film I was surprised to be most taken back by Riley Thomas Stewart's performance. Riley plays Charles, the son of William and Katherine, who is the narrator of this film. In my opinion this young actor is on the rise toward stardom in Hollywood. He's already been a part of two major motion pictures: The Lucky One and The Beaver with Oscar-winning actor Mel Gibson.
Overall, if you're looking for a film that makes you laugh, cry, and then shocks you with surprises there is no other film on Netflix that can satisfy your needs like Straight A's. You can find it today in the independent film portion of the Netflix website.
INFOBOX
Straight A's—directed by James Cox—written by Dave Cole and David Cole—Ryan Phillippe, Anna Paquin, Luke Wilson—91 minutes
More Arts and Entertainment Articles
---