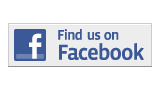 ---
Forum
Has Music Stopped Evolving?
By Desiree Garcia
Desiree.Garcia001@mymdc.net

CLAUDIA NIEVES/THE REPORTER
There are so many unique artists out there, but not even half of them actually make it. 
Lady Gaga and Katy Perry are not the kinds of artist I'm referring too. Ed Sheeran and Lorde portray the word unique. They have a different tone. Their music is different and refreshing.
Have you recently turned on the radio and really listened to what's out there? If you listen closely, more than half of the songs are electronic and plenty of artists, such as Enrique Iglesias, are incorporating electronic sounds into their music. 
For the past several years, curse words have been rampant and rappers can't help using the "F word" after every other lyric. 
Nowadays, music mostly talks about drugs, alcohol, money, women, and "twerking."
So the question is, has music stopped evolving? Honestly, I don't believe it has. I think it's evolving more and more each day, but the popular music industry is pointing toward the wrong path.
There are so many genuinely refreshing artists out there who no one recognizes. They have great ideas, their music is outstanding, and they have real talent. I'm not saying there aren't unique artists who are popular; my point is that numerous other exceptional people have not made it. 
This has to do with the media and the entertainment industry, and also with "what the audience wants." Everything out there seems monotonous because few people actually stray from the crowd.
What happened to classic rock, soft R&B, and blues music? It's still out there, it's just not what sells as much.
What sells is what gets the most views and listeners, which then leads to the "next big hit," also known as that one song on every radio station that doesn't stop playing again and again. 
It feels like music can't evolve anymore from where it stands because everything is so overplayed and nothing new and exciting has been released.
Even though artists continue to release new, exciting albums to look forward to, the most exciting part about discovering a new song is hearing it for the first time and not knowing who the artist is. 
Music hasn't stopped evolving. The problem is the industry hasn't introduced anything refreshing for the mainstream audience.
If you believe music has stopped evolving, that everything has been done already and that music has reached its end, you should stop listening to the radio and search beyond your limits. 
The Internet is the resource low-key artists use to to make their way to the top. The reason they can't get there, however, is because most people are distracted by the new Jay-Z, Katy Perry, or Lady Gaga album. 
Search and listen to artists outside of the mainstream and it will change your perspective on music.
More Forum Articles
---