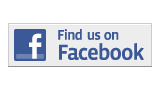 ---
Forum
The Revolutionary Feminist Is Strong And Educucated
By Adina Robles
amanda.robles001@mymdc.net
Feminism dates back to the late 19th- early 20th century when women fought for the power to vote. Forward to the 1960s-80s, as feminists expanded their campaign against cultural inequalities and for control over their own bodies. Today, feminism has evolved into what I call the Independent Woman. 
The ability for a woman to establish herself as her own person is the strongest it's ever been. She is educated and cultured, works, pays her own bills, and becomes her own person in society. She may also get married or she may not, that's her choice. 
This is the Independent Woman's way of life and she is most prominent in current society.
There is, however, another type of feminist who has evolved and it was through my own personal experience that I realized how unaccepted she is. I refer to her as the Revolutionary Feminist.
It started in my anthropology class when we were talking about women in today's society. My teacher mentioned something about a new kind of feminist who is unlike the independent woman. This got me thinking on my own life. I spoke up and said how I agreed and felt that there was such a woman: the revolutionary feminist. 
Maybe she was someone who wanted to marry young, be a housewife, and start a foundation for her family. As someone who was engaged at the age of twenty two, I could relate to her. But could everybody else?
My boyfriend of one year proposed to me last week. We're of the same age and attending college. I was excited to share the news, but discovered some people weren't very accepting. Sure, many were happy and congratulated me, but there were those who warned me against it. I still had my life ahead of me. How was I supposed to know what I wanted?
I spent a lot of time thinking. I was skeptical because everyone was telling me to be, but I knew that I was better than their criticisms. With time, I realized that I was frustrated because no one understood my perspective. They didn't know about the revolutionary feminist. I wanted to make her known, but first I had to find her within myself.
In the 70s, women tried to get as far away as possible from the housewife ideal. As a result, women transformed into the Independent woman lifestyle. 
What people fail to realize, though, is that there is a way to marry young and be a housewife without letting go of their independence. 
The revolutionary feminist is the head of the household and makes decisions based on the well being of her family. She has a lifelong, equal partner. Further, her choice to marry young does not make her uneducated or uncultured. It makes her a strong woman with different goals. 
If society is limiting females to the role of an independent woman, how is this any better from the time when women were limited to the role of a housewife? This new wave of feminism is obsessed with throwing out the old tradition, but going back to the old tradition is not the problem.
The point many are missing is that feminism is not about a woman establishing herself on her own. Feminism is about self determination and the power to make your own choices. 
Whether she is an independent woman or a woman of tradition, she still plays an important role in society. My goal is not to be understood better as a woman, it is to be understood as a feminist.
More Forum Articles
---