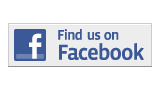 ---
Sports
Boutilier's Hustle Paying Dividends For Sharks
By Ingrid Ochoa-Odon
ochoa.ingrid001@mymdc.net
Miami Dade College shooting guard Tre Boutilier has been busy filling up the stat sheet for the Sharks this year, averaging 8.1 points and nine rebounds per game.
The 6-foot-5 starter from Nova Scotia, Canada has averaged double figures in scoring and rebounding several times this year for the Sharks. He scored 12 points and grabbed 12 rebounds in a win against TAGG Academy on Nov. 14 and had 10 points and added 10 rebounds in a 80-69 Sharks win against State College of Florida, Manatee-Sarasota.
"Tre plays really hard, and he has a great body," said Head Coach Stephen Cowherd. "I think at one point this year he was leading the country with offensive rebounds. He does a really good job at rebounding the ball, starting a fast break, and he is really coachable. He is a really big part of our team."
Boutilier  played at Emporia State University, a Division II school in Lyon County, Kansas, last year. He played in 27 games and averaged five points and 3.1 rebounds per game. But at the end of the season, he decided he needed a change.
"I want bigger and better dreams. I want the best," Boutilier said. " I heard Miami Dade has a great program and I just connected with the coaches and the team."
But basketball wasn't always on Boutilier's radar.
"I actually was a football player before I played basketball, so I didn't play basketball until 11th grade," Boutilier said. "I just stuck with it.  I have seen the progress, and me just becoming better at it and here I am today."
Boutilier played high school basketball at Father Henry Carr Catholic Secondary School in Etobicoke, Ontario.
At MDC, Boutilier is majoring in business administration, and although he has dreams of playing  professional basketball one day—in the NBA or overseas—he is focused on helping the Sharks (8-2) this seaon.
Boutilier is known for giving full effort on the basketball court. Whatever his team needs, whether it be scoring, rebounding, offering an assist,  or taking charges, he is willing to give it.
"We are a small squad but we just get into it," Boutilier said. "I like the squad we have because we grind. We hustle. We just push, and we do not give up."
More Sports Articles
---