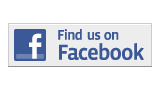 ---
Arts and Entertainment
Animate! Miami Provides Weekend-Long Fantasy Refuge
By Blair Taylor
blair.taylor001@mymdc.net

MARK PULASKI/THE REPORTER
Every year in the middle of January, Animate! Miami welcomes anime and video game lovers with open arms to enjoy three days of pure fun.
If you are unfamiliar with Animate! Miami, or are unfamiliar with conventions in general, you are missing out on a great experience. 
It's more than just a place to meet famous voice actors or spend high quantities of hard-earned money on materialist possessions, Animate! Miami is a place where people can converge on one point and meet new and interesting individuals that share a common interest. It is a place where you can dress up as your favorite character from a television show or video game and simply have fun playing the part of that hero/villain. It is a place where you can make new friends and spend hours on end talking about a videogame you both recently played or debate over your favorite character from the DC or Marvel universe. In the end, for better or worse, Animate! is a great place to meet new and unique individuals. 
There's more to Animate! Miami than just meeting new people, it's also a great place to go to with a group of friends and enjoy the many activities the convention has to offer. 
For example, this year's convention hosted Karaoke-based events and quiz panels for people to participate in competing for numerous prizes. Plus, when the shopping portion of the convention closes and clock strikes past ten at night, that's when the after-hour events start and the convention begins to host dances and either eighteen or twenty-one and over events begin to open their doors to eager patrons.
"I highly recommend [Animate! Miami]," said Deion Ross, 19, from the Kendall Campus. He suggests that anyone who is at all interested save up the time and money to attend the weekend-long expo. 
Overall, Animate! Miami is a highly fun and entertaining event. Whether it be hanging with a group of friends, or attending by yourself, it is a guarantee that you will have a fun time experiencing what they have to offer.
More Arts and Entertainment Articles
---