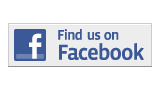 ---
Briefing
$30,000 Truman Scholarship For Graduate Studies
By Yankel Amarante
yankel.amarante001@mymdc.net
The 2014 Truman Scholarship offers applicants the opportunity to join a competitive process to earn a $30,000 reward.
It is awarded to support graduate studies toward careers in government or in service. The  merit-based national scholarship requires all candidates to be nominated by their undergraduate institution.
The Faculty Representative Locator (http://www.truman.gov/faculty-rep-locator) provides guidance for applicants to find the representative at their school.
In order to apply, you must be a junior-level and a full-time student pursuing a bachelor's degree, a U.S. citizen or expect to receive citizenship by the date the scholarship will be awarded.
Deadline to apply is Feb. 4.  
The application is currently available for online access. Students must be registered on http://www.truman.gov by their faculty representative.  
For more information, visit http://www.truman.gov or call (202)395-4831.  
More Briefing Articles
---