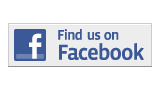 ---
Briefing
MDC Galleries Of Art + Design Exhibits Portraits and Conversations with Veterans of Iraq and Afghanistan
By Daniela Hurtado
daniela.hurtado001@mymdc.net
The Miami Dade College Galleries of Art + Design's North Campus gallery, 1380 NW 27th Ave., is hosting an exhibit in honor of U.S. veterans.
Portraits and Conversations with Veterans of Iraq and Afghanistan,features the artwork of physician Dr. Wilma Bulkin Siegel.
Hosted in building 5, Portraits and Conversations opened on Jan. 22 and will run through March 15th exhibiting a broad spectrum of interviews and portraits of veterans that have openly talked to Siegel about their experiences.
The exhibit is free and open to the public.
Hours of operation are, Tuesday's from 9 a.m. until 12p.m., Wednesday's from 12 p.m. until 5 p.m., Thursday's from 1 p.m. until 5 p.m., and Friday's from 12 p.m. until 3 p.m.
More Briefing Articles
---