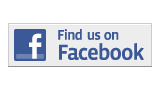 ---
Briefing
Volunteer Income Tax Assistance To Help Faculty, Staff And Student With Their Taxes
By Yankel Amarante
yankel.amarante001@mymdc.net
Volunteer Income Tax Assistance (VITA) centers are now available at all Miami-Dade College campuses.
The program offers free help from certified faculty and trained MDC business students to low-income residents.
If you make less than $49,000 a year, you can file your return for free.  Tax preparation services will be available to the public in English and Spanish at the beginning of February 2014.
For more information on what you need to bring to have your taxes completed by MDC VITA, visit http://www.mdc.edu/main/business/aboutus/VITA.aspx
Opening and closing hours for your corresponding center are also available on this website.
For students interested in gaining valuable experience by volunteering at VITA centers, apply at http://www.mdc.edu/main/business/
More Briefing Articles
---