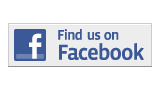 ---
Forum
A New Year And A Happier You
By Merline Hernandez
Merline.Hernandez003@mymdc.net
Transitioning effectively into a new year does not necessarily mean hanging up a 2014 wall calendar. It is about leaning toward brand-new and improved personal  goals. 
With a little more than a month into the current year, Americans are focused on their physical appearance rather than any other attribute. 
According to the website StatisticBrain.com, researchers from the University of Scranton in Pennsylvania created a Top Ten New Year's Resolution poll that ranked aiming to lose weight at number one and staying fit and active at number five among goals. Considering the U.S. obesity rate climbed by one percent in 2013, it is becoming increasingly important to hold true to those health-related resolutions.
As a struggling student, you may not have all the time and money necessary to affording a personal trainer for guidance on improving personal health and wellbeing. 
What you can do, however, is search within your surroundings for a gateway to creating an effective fitness routine. Running inside the nearest park sounds too cliché and L.A. Fitness is too expensive, but nothing beats joining the Fitness and Wellness Center at Miami Dade College for just ten dollars per month or fifty dollars a year. That is ten dollars less to spend on fast food or other unnecessary calories for the body.
As a member, you can not only enjoy the weight racks but also experience what it is like to dance Zumba and burn from 500 to 1,000 calories in just one hour-long session. In no time, you'll be aerobicizing your way into shape. Some people might even compare it to a sugar additive because the first try will have them coming back for more.
Once you enter the craze, you will want to be notified of all Zumba related events.
For those who are not interested in Zumba, however, there still multiple alternatives to staying fit. Besides other types of dance workouts, people also have the option of participating in kickboxing, crossfit, yoga, weightlifting, and other fitness classes.
Committing to your New Year's resolution rewards a long-term, beneficial lifestyle. It will teach you valuable lessons, such as how loving yourself and staying active will bring a positive outlook on life. Every step we take should in all capacity lead us in the direction toward our ultimate goal. 
With that being said, may the beauty of starting over fill your heart with peace and joy.
More Forum Articles
---