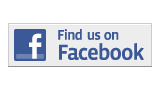 ---
Forum
Can a Man and a Woman Have A Platonic Relationship?
By Eddy Fiuza
eddy.fuiza001@mymdc.net
After watching When Harry Met Sally in my ENC1101 class, my professor asked the class "Can a Man and a Women Have a Platonic Relationship"?
Say it with me: no, unless the guy is gay or vice versa.
If people are thinking yes, then I have sound proof for why this cannot happen. MTV's show Friendzone. The show follows people who conclusively develop romantic feelings for one of their best friends. 
Sure, at the beginning everything is all happy and jolly, you guys are going to the clubs together, hanging out alone without others, having occasional sleep overs, and swear nothing went down that night. Suddenly months, maybe years pass and your friends and family, especially mom, ask you: "Are you two going out?" 
Other statements like, "You two would be so cute together," or, my personal favorite one, "Stop hiding your feelings for each other, just go out already" can come up.
Now you're feeling concerned because every time you hang out with your group of friends, the same stupid question is going to pop up and odds are your answer is going to be, "No we are just friends," or "[He/She] is like a sibling to me." 
Hypothetically, imagine you and your friend are joking around and having a dinner together. You two are fooling around and enjoying yourselves, when out of nowhere, your friend throws out a flirtatious comment about you, but it was all about the giggles and the joke. 
You might not think anything about it at first, but later you may begin to wonder whether that person was being serious or actually just messing around. You might not bother your friend about the comment, but it will still ring in your head. Another night comes along and the two of you are spending the time together, but only as "friends," and he or she throws out more flirtatious comments. Now you start to question more strongly: "Is the friendship over, is [he/she] starting to have feelings toward me?" 
All this will build up until finally one night you two hug and look each other directly in the eyes, and realize that feelings have surfaced. You realize qualities and beauty about your friend that you had never noticed before.
Ladies and gentleman that is when everything goes downhill and you can kiss the platonic relationship away.
More Forum Articles
---