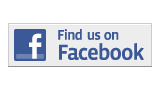 ---
Forum
Genuine, Healthy Energy Can Only Come Naturally
By Tomás Monzón
tomas.monzon001@mymdc.net

CLAUDIA NIEVES/THE REPORTER
In November of 2012, FOX News published an article that discussed the Food and Drug Administration's investigation into a string of deaths supposedly caused by the popular 5-Hour Energy drink. 
An earlier study by the Substance Abuse and Mental Health Services Administration revealed a tenfold increase in the number of emergency room visits due to energy drinks between 2005 and 2009.
A 2011 study found on PubMed.gov revealed that the more stressed that undergraduate students felt, the more energy drinks they would consume. It also found that the increased consumption didn't lead to better academic performance.
The very benefit of energy drink consumption in the athletic realm, amongst amateurs and professionals alike, is less than what one may think. Gatorade, which has been marketed aggressively toward the sports market, has been considered by at least one analysis as being truly useful only when incredibly strenuous exercise is being performed.
A 2008 study also found links between energy drink consumption and a "toxic jock identity," which is the belief that being manly and taking risks comes with the territory of being an athlete. Downing Red Bull cans is a form of expressing that.
Such evidence bears the question: are these drinks worth it?
If you add coffee to the list of drinks mentioned so far, you would have a good cross-section of the ways that an appreciable amount of college students, business executives, athletes and other individuals fuel themselves as they wrestle the demands of their coursework, jobs, and other responsibilities they may have.  The levels at which they consume them may not be abusive, but they are habitual, meaning these chemicals have become a part of their daily rituals.
The popularity of such beverages speaks volumes about societal change – humans are trying to do too many things in too little time, and our bodies can't keep up. We've progressed far beyond a time when the main concerns were avoiding animal predators and finding good meals.
The human body, simply put, is not designed for that kind of overdrive. We fool it into thinking they're beneficial, but do we really want the saving grace of our daily routines to be 5 Hour Energy shots and Red Bull cans only to then cower or become grouchy when they're taken away?
Here's a better suggestion: as you go about your day, constantly assess the cost of the things you do. Consider the cost in lost time, time you could be using to sleep and rest. This isn't a formula for you to sleep your life away – rather, it's a way of managing your time so as to maximize opportunities for the body to take inventory, refresh and reboot.
You could go to sleep late tonight and feel great the morning after despite receiving just three hours of sleep thanks to the energy booster you consumed in the morning. But eventually, you'll realize that such habits are not sustainable and healthy. After all these years of evolution, your body is still hungry for those seven to eight hours of sleep, for relaxing on a couch and for shooting the breeze with a good friend. These are things that the taurine and caffeine found in energy drinks can't replace.
More Forum Articles
---