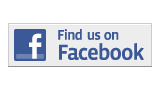 ---
Forum
Society's Binding Grip on Women's Sexuality
By Ashley Jiron
Ashley.Jiron001@mymdc.net
As a young woman living in a man's world, my sexual freedom is at the mercy of society's patriarchal pressure to maintain the outdated image of a woman who abstains from sex. 
If equality between the sexes is on the rise, why is it okay for a man to have multiple sex partners but it's not okay for a woman to have multiple sex partners? It's not fair that words like slut and skank are keeping women's sexual urges taboo.
Becoming in touch with sexuality isn't easy because women are afraid of being reprimanded by friends and family. 
Mary Crawford and Danielle Popp's article, "Sexual Double Standards," unravels the truth behind society's hold on women's free will to have sex as they please. 
Crawford and Popp explain, "Women often believe that they should conform to societal-based standards of morality by resisting their own sexual urges…girls learn to look sexy but say no, to be feminine but not sexual, and to attract boys' desire but not to satisfy their own." 
You are not going to be burned at the stake or shamed by a red letter A on your chest because of your biological urges. Society is judgmental and people comment on things that do not concern them. 
The solution is simple: let them talk. 
Accepting your sexuality and being comfortable is having confidence in yourself. The person you are is not defined by your sexual encounters.
Some men dispose of women like worn out shoes because society says it's okay. 
It's time for society to give women the thumbs up for their sexual freedom, but with sexual power comes great responsibility. Being comfortable with sexuality does not mean a free for all without protection, but a duty to protect your own health. 
Due to the social stigma against women's sexuality, many leave the protection up to the man to decide. Women are afraid of being labeled for having condoms or using birth control because contraceptives suggest a willingness to have sex. 
Women have to decide if reputation is more important than having protected sex. If you're too ashamed to go to the pharmacy and buy a condom, then you need to do some soul searching. 
Sexual double standards are exacerbating the problem of sexually transmitted diseases by keeping women away from the condom aisle.
Times have changed and sexual double standards are obstacles in our way from achieving true equality. We must eradicate this problem by educating young girls about sex and continue the education throughout high school. 
Women should be empowered to embrace their womanhood and take back their sexuality from the hands who mistakenly feel entitled to manhandle it. Men have ruled this planet with dominance over women who are portrayed as sex symbols but who surrender ownership of their body to a judgmental society. 
I believe it's time for us to take back dominion of our bodies, demand respect, and encourage the independence of women.
More Forum Articles
---