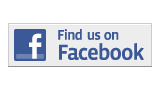 ---
News
Dr. Lois Sargent passed away on January 15. She was the program coordinator for the Miami Dade College Medical Campus' Veterinary Technology program. Sargent served as a faculty member at MDC for ten years before passing away. She also worked at a few local animal hospitals during her professional career.
To better serve students, the main cafeteria at North Campus is extending its hours of service on Monday through Thursday, and also freshening up its menu. The Lakeside Cafe is also adding Saturday service.
When North Campus student April Dorsey, a funeral services major at Miami Dade College graduates this summer, she will continue on a path to become a funeral director like her parents, great-great grandfather and aunties.
---