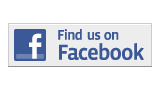 ---
News
North Campus Cafeteria Extends Its Hours
By Alexandra Muñoz
alexandra.munoz002@mymdc.net
The main cafeteria at Miami Dade College North Campus (North Café) is extending its hours of operation — Monday through Thursday until 7 p.m. — and offering Saturday service at the Lakeside Cafe.
Previously, the cafeteria was open until 2 p.m. Grill Nation, the station where they serve BBQ chicken sandwiches and several other options, is the main source of food after 2 p.m. at North Café.
"I'm trying to look for different ways to improve the operation to make everyone more happy and give better food and that's why we extend the hours of operation." said Gus Rodriguez, director of dining services for Chartwells, the company that runs North Café.
The new schedule started earlier this semester. If all goes well, the new hours will remain in operation.
"It's awesome that they open late," said Trellani  Russel, a 19-year-old funeral service major, who stays on campus until 9 p.m.  "They should have done that a long time ago."
The menu has also new  additions. You can now find panini at the Science and Lakeside Cafés, smoothies at the Science Café and sushi at the Main Cafeteria.
"Not everyone eats meat, so sushi would be a great idea to put on the menu," said Vanessa Santamaria, a 19-year-old physical therapy major. " It gives more variety."   
Extending the hours, refreshing the menu as well and better customer service is what Rodriguez hopes to accomplish. Rodriguez recently hired a few more people to make service quicker and more efficient.  Despite the changes, some students feel there is still room for improvement.
"More cashiers," said Gerardo Lopez,a 20-year-old biology major,"that line is ridiculous!"  
For other students, the extended hours are a relief and allows them to manage their time better.
"I only had one hour to eat but now I don't have to worry because whether my class starts late, I can still eat after my class now that the cafeteria is open till seven," said Irenes Olivia a 21-year-old graphic arts major.
Rodriguez said providing better service for students is his objective.
"We are trying every little point to make the experience more pleasant here in the cafeteria," Rodriguez said.
For more information, contact Rodriguez at agustin.rodriguez2@compass-usa.com or at (305) 237-1243.
North Café - Monday-Thursday:  7:30am- 7:00pm, Friday: 7:30am-2:00pm
Lakeside Café - Monday-Thursday: 7:30am-8:00pm, Friday: 7:30am-2:00pm, Saturday: 8:00am-1:00pm
Science Café - Monday-Friday 7:30am-2:00pm
More News Articles
---