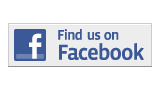 ---
News
Student Aiming To Be A Fifth Generation Funeral Director
By Gregory Castillo
Gregory.Castillo001@mymdc.net
April Dorsey is accustomed to death. 
She's been around it her entire life; so has her family. From her great-great-grandfather to her aunties in Ft. Myers, the 28-year-old funeral services major at North Campus was born into a family of funeral directors.
"My dream was to own my own hotel chain, but it never happened," said Dorsey, her voice calmly tempered. "I decided 'let me figure out what I really want to do with my life,' something concrete." 
Even though the funeral business runs in her blood, it was a bit of a career switch for Dorsey. She earned her Bachelor's in Business Administration from the University of Florida in 2005 and a Masters in Hospitality from University of Central Florida in 2007. 
It was seven years of soul searching, but following in her family's footsteps made sense. Her mother, Erma Thomas, also a licensed funeral director from Miami Dade College, is happy her daughter is going to help keep the family's business going. 
"I'm ecstatic, this is good that her and her brother are doing it," said Thomas, who owns James C. Boyd funeral home in Fort Myers. "My older son finished MDC, her baby brother is licensed. They're continuing the legacy. You work hard to sustain a business in your generation and it's good that the legacy continues. 
The family's bond with Miami Dade College stretches far and wide. 
Erma, her daughter April, husband Herman and son Joshua all attended MDC to study funeral services. Keeping the integrity of the business isn't the only thing April wants to do, she believes it's time she steps in and lets her parents take a well-deserved break. 
"My mom had five kids, as of right now only my youngest brother is licensed," Dorsey said.  "My parents are ready to retire; I want to make sure they have good hands to pass it down to." 
April's career at MDC is coming to a close. She'll graduate in the summer with her eye on becoming a fifth generation funeral director and from then on, she'll start making her living off the dead. April believes that the industry is evolving, but the standards her family have kept for generations need to preserved. 
"I want to uphold the family name, provide excellence in a time of need," Dorsey said. "People can be quite distraught. I want to be the professional to guide you through and help people out."  
As for a sixth generation of funeral directors? April doesn't seem to mind the idea of her potential children going into the field. 
"I'd like my kids to continue the family business, but if not, you know it's alright," Dorsey said.
More News Articles
---