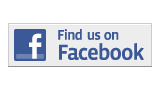 ---
Sports
Pitcher Robert Evans is back on the mound at Miami Dade College, 16 months after open heart surgery nearly derailed his baseball career.
Cera Ledbetter, a center who started the season at Central Arizona College before injuring her left knee, has transferred to Miami Dade College.
Shooting guard Michael Ramey was averaging 11.9 points per game for the Sharks before injuring his right wrist. He will miss the remainder of the year after having surgery to repair the the injury.
---