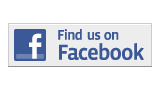 ---
Sports
Ledbetter Transfers to Lady Sharks
By Courtney Normandin
courtne.normandin001@mymdc.net
Cera Ledbetter, a 6'1" center, who started the year at Central Arizona College has transferred to Miami Dade College.
Ledbetter, 18, who  tore her anterior cruciate ligament, medial collateral ligament,  lateral collateral ligament and meniscus on her left knee during a practice in September before the season started at Central Arizona College, is redshirting this season.
"I don't think it's a setback, but everything happens for a reason," Ledbetter said. "It has helped my basketball IQ and made me stronger."
Ledbetter will concentrate on rehabbing her injured knee this year with an eye on returning to the court next August.
Born and raised in Sioux Falls, South Dakota, Ledbetter has been playing basketball since the age of seven.  Her father inspired her to get into sports, and when they visited local parks, she would often find herself being the only girl on the court.
After winning a state championship her freshman year, Ledbetter decided to transfer from Washington High School to Lincoln High School
"My type of play wasn't fit for that coach," Ledbetter said.
During her senior year at Lincoln, Ledbetter led her team to its first state championship. She averaged 11.8 points and 9.1 rebounds per game.
Ledbetter said she transferred to MDC to work with Coach Susan Summons.
"She is the hall of famer and knows the game of basketball. She cares," Ledbetter said.
Summons looks forward to having Ledbetter on next year's squad.
"She is a beast inside the paint and will command a lot of attention," Summons said
Ledbetter, a criminal justice major, who hopes to transfer to a Division I team like the University of Connecticut, Texas A&M, or the University of Tennessee and aspires to play in the WNBA is also excited about returning to the court.
"I hope to average a double-double every game, be ranked number one in scoring and top rebounder, and win the title for MDC," Ledbetter said.
More Sports Articles
---