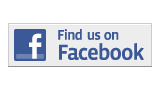 ---
Sports
Ramey Out For Season After Having Wrist Surgery
By Ingrid Ochoa-Odon
ochoa.ingrid001@mymdc.net

Season-Ending Injury: Guard Michael Ramey will miss the remainder of the season after having surgery to repair an injury to his right wrist. JIMMY ABRAHAM/KENDALL CAMPUS MEDIA SERVICES
Miami Dade College shooting guard Michael Ramey will miss the remainder of the season after having surgery to repair an injury to his right wrist.
Ramey averaged 11.9 points in 16 games this year for the Sharks. He injured his wrist on Jan. 11.
The 6-foot-5, 195-pound guard provided scoring, outside shooting and set up teammates for open shots during his time on the court.  
"Michael can really shoot the ball," said Head Coach Stephen Cowherd. "He has good experience being a sophomore and from playing Division I basketball last year, and he works his butt off."
Before coming to MDC, Ramey played at Ball State University, where he averaged 2.9 points per game in 11.2 minutes. He said he left Ball State for personal reasons.
Ramey has been playing basketball ever since he could walk.
"Basketball runs in my family, everyone in my family has played," Ramey said.
He attended Southport High School in Indianapolis, Indiana where he played for his basketball team for three years.
While playing basketball at Southport he received several awards and set single season records for single season free throw percentage, .890 percent, single game 3-pointers made, 9, and most consecutive free throws made, 27.
Ramey was ranked one of the top 25 shooters in the country by ESPN for the class of 2012.
"I chose Miami Dade because I liked Coach Cowherd and the style of ball he told me we were going to play," Ramey said.
Ramey is majoring in business and hopes to play for the University of Nevada or Saint Joseph's University.He aspires to play professional basketball overseas one day or coach college basketball.
For now though, he will continue to root for his teammates.
"We have had a good season overall, I think we could have done better but we need to pick it up in conference play so we can make it to the state tournament," Ramey said.
The Miami Dade College basketball team is 16-7 and 3-3 in conference play this year. Their next home game is Feb. 8 versus Pasco-Hernando State College.
More Sports Articles
---