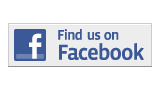 ---
Arts and Entertainment
9 Mile Leaves Audience Convulsing After A Hit And Miss Show
By Crystal Esparza
crystal.esparza002@mymdc.net
Lauryn Hill, Sean Paul, Shaggy, Mavado, and Tito El Bambino were only a few of the the artists scheduled to perform at the 21st annual 9 Mile Music Festival. After seeing this lineup, I knew I couldn't miss it.
On Feb 15, music lovers stood in line with their required donation of four canned goods waiting to enter Miami-Dade County Fair and Exposition Center. Upon entering, the smell of Jamaican cuisine and the sounds of reggae music captured your senses.
Thousands stood enjoying the tunes, while a few others laid out on a blanket on the hard cement ground. I, on the other hand, was glad to be a part of the few who brought chairs. Without the grass to lay on like at Virginia Key Beach—last year's 9 Mile venue—the experience isn't quite as relaxing.
Most people seemed satisfied with the new location, but there was one specific difference that turned out to be a great disappointment. This year, the event organizers decided it would be a good idea to have two stages. In actuality it was a major inconvenience causing attendees to shuffle back and forth through the crowd from one stage to another. Many people complained about missing performances due to the disorganization.
Besides shuffling between performances, the schedule—which wasn't posted on the official Facebook page until the actual day of the concert—wasn't even accurate, giving us yet another reason to be unsatisfied customers.
On the main stage, Shaggy pumped up the crowd with an energetic set including hits like 'Boombastic' and 'It Wasn't Me'. After singing one of his newest songs, 'Fight This Feeling' Shaggy still seems to be stirring up a frenzy in the reggae world.
Soon after, the Grammy-winning hit-maker Sean Paul took the stage to provide the crowd with a fun and nostalgic performance. Sean Paul was far from a letdown singing some of his top chart hits 'Like Glue,' 'Get Busy' and 'Infiltrate'.
In between setting up for the next performance, Vanessa Carlton's 'A Thousand Miles' was played through the speakers as a joke to the Caucasian people in attendance. It was a moment no one seemed offended by, as people of all races laughed and sang along to the catchy hit.
Then, the moment I was waiting for was finally unfolding before my own eyes: "I know, I know, Miami knows this tune," Lauryn Hill said to the restless crowd before beginning her set with a different version of the Fugees'  "Killing Him Softly," a rendition which the crowd didn't react positively to as they all just watched in silence.
For those who like to sing along, Hill's performance was quite a disappointment, as it was impossible with the new renditions. Luckily, the eight-time Grammy-winner later included the original version of "Killing Him Softly,"  before performing a lively version of "Everything Is Everything," seguing to an energized version of 'Doo-Wop (That Thing)'.
Her fiery spirit manifested on stage through a rapid version of "Fu-Gee-La" and "How Many Mics," before she wrapped up the wonderful experience with with her own interpretation of Bob Marley's  "Jammin."
There were more low points than high ones throughout the night as the entire festival felt rushed in general.
Stephen, Damian and Julian Marley were set to take the stage at 9:35 p.m., but we were still anxiously waiting for about another half hour before they hit the stage. As they do every year,  the three brothers did justice to their father's name singing some of his most legendary songs like "Get Up, Stand Up" "Three Little Birds" and "Buffalo Soldier." With a hard 11 p.m. shutdown time however, their set was sadly cut short.
After 21 years of putting together this festival, you would think it would be one of the best.
Some advice for the event organizers; stick to what works and plan accordingly.
In the end, with good company and great music it was still a night well spent.
More Arts and Entertainment Articles
---