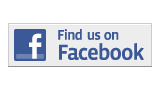 ---
Arts and Entertainment
Broken Bells' After The Disco Proves That Unlikely Duos Sometimes Strike Gold
By Angela Martoccio
angela.martoccio001@mymdc.net
Brian Burton has a career history that includes co-founding Gnarls Barkley with CeeLo Green, producing albums for artists such as U2, Gorillaz and Beck, and co-writing an album with the Black Keys. Burton, better known as Danger Mouse, must have really cool parties.
He's also a part of the duo Broken Bells, alongside James Mercer, the bearded front man of the indie band the Shins. Broken Bells second and latest album, After the Disco, is a soundtrack for a dance party on another planet—eleven songs simmered in synth-y disco beats and glazed over with psychedelic vibes, served over dry ice.
"I've got nothing left, it's kind of wonderful," Mercer sings on the opening track, "Perfect World."
The album is simultaneously laidback and sophisticated—two musicians hanging out and making music with tight melodies and meticulous recording. The work is split down the middle, with Danger Mouse and Mercer each playing a handful of instruments on the record. Mercer does vocals and Danger Mouse drums, and both play guitar, organ, synthesizer, and more. Danger Mouse produced the album as well.
In "Holding On for Life," the lead single for After the Disco, Mercer's falsetto vocals are Bee Gee-esque, making it sound like it was released in 1977. The video for the track is just as groovy and vibrant—a man finds a woman on another planet while Mercer and Danger Mouse stand on a spaceship.
Because Danger Mouse and Mercer are from opposite sides of the musical spectrum, their announcement to collaborate in 2009 was a little odd. However, their self-titled album, released in 2010, became indie pop at its finest-with songs like "The High Road" and "The Ghost Inside." WIth this, Danger Mouse and Mercer proved that side projects consisting of two unlikely musicians sometimes generates the best kind of music.
"We wanted to be in our own little world for this thing," Danger Mouse told Rolling Stone in 2009.
Mission accomplished.
3 out of 5 stars
More Arts and Entertainment Articles
---