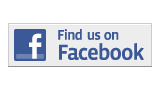 ---
Arts and Entertainment
Free Seminar For Entrepreneurial Student Filmmakers
By Crystal Esparza
crystal.esparza002@mymdc.net
As a part of the upcoming Miami International Film Festival, some of Miami Dade College's most recent film and television graduates, who have successfully started their own businesses, will share their experiences at the North Campus, 11380 N.W. 27th Ave., Room 2147 at 12:30 p.m. on March 10.  
The event will feature a Q & A discussion with a panel of seven student entrepreneurs and special guest Maritza Guimet, director of the Florida Media Market.  
Mario Beguiristain, Associate Professor of the School of Entertainment and Design Technology, will host the seminar to encourage students to pursue their dreams with an entrepreneur's attitude.
"Many students are discovering that taking an entrepreneur's approach to making a living in film and TV is the way to go," Beguiristain said. "Instead of waiting for the phone to ring with a job offer, students are setting themselves up in businesses that supply specific services to different industries."
The event is free and open to the public, but seating is on a first-come, first-serve basis.
More Arts and Entertainment Articles
---