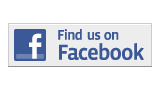 ---
Arts and Entertainment
MIFF 2014 Highlights
By Crystal Esparza
crystal.esparza002@mymdc.net
Elsa & Fred
March 7     I     7:00 p.m.     I   Olympia Theater
The remake of the hit Spanish-Argentine film of the same name, tells the story of a widower who finds love again when he encounters his charming neighbor. The film will start off the MIFF 10-day event. Attending this North American premiere will be actors Shirley MacLaine and Christopher Plummer as well as director Michael Radford.
Rob the Mob
March 15     I     7:00 p.m.     I   Olympia Theater
Director Raymond De Felita teams up with Andy Garcia for a Queens, NY based crime film about a young couple whose desire to marry leads them to rob rich mobsters. The film seems to promise a good time, with a Bonnie and Clyde-esque story. The talented duo will attend the premiere of  the  CINE DWNTWN special event.
Fading Gigolo
March 9     I     7:00 p.m.     I   Olympia Theater
Writer-Director John Turturro stars in his New York-based comedy about a florist turned gigolo managed by his friend Murray (Woody Allen). The screening will be preceded by a Career Achievement Tribute to actor-writer-director Turturro.
Open Windows
March 16     I     6:30 p.m.     I   Olympia Theater
Writer-Director Nacho Vigalondo attends MIFF this year with a technological thriller about a fan (Elijah Wood) who wins a contest to meet actress Jill Goddard (Sasha Grey).
Only Lovers Left Alive
March 11     I     9:30 p.m.     I   Regal South Beach Cinemas
The vampire love stories continue with Tom Hiddleston as a bloodsucking underground guitarist Adam who reunites with his lover Eve, played by Tilda Swinton.
The Immigrant
March 8     I     1:15 p.m.     I   Regal South Beach Cinemas
A polish immigrant travels to New York in the 1920's in search of a better life but is tricked into the world of prostitution by burlesque theater-owner Bruno (Joaquin Phoenix). A top-notch performance is anticipated from Phoenix after his most recent role in the Oscar nominated film Her.
More Arts and Entertainment Articles
---