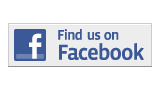 ---
Briefing
National Association Of Black Journalists Organization Offers Scholarships
By Nicholas Solana
nicholas.solana@mymdc.net
The National Association of Black Journalists is accepting applications for its 2014 scholarships. 
Scholarships range from $1,500 to $2,500 and are open to college students majoring in journalism or a communications-related discipline, as well as high-school seniors interested in majoring in journalism or communications.
To be eligible for a scholarship, applicants must be members of the NABJ and enrolled full-time in an accredited U.S. college, university or high school. Students must also provide a resume, references and work samples; meet relevant GPA requirements; and write essays on specified topics. Previous NABJ scholarship winners are ineligible.
All applications are due by March 21, 2014, at 5 p.m. To locate the application visit http://www.nabj.org/?page=ScholarshipsNABJ
For more information, contact Scott Berry, Office Administrator - 301-405-7520 - sberry@nabj.org
More Briefing Articles
---