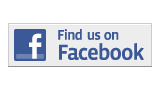 ---
Forum
An E-Cigarette Is Still A Cigarette
By Jonel Juste
jonel.juste001@mymdc.net
On February 2, Miami-Dade County commissioners unanimously signed into law a decision to prohibit the use of e-cigarettes in indoor workplaces. The ban includes buildings overseen by the Public Health Trust, such as Jackson Memorial Hospital.
In doing this, Miami has joined a growing number of cities that are prohibiting e-cigs in certain areas as they did to tobacco cigarettes years ago. 
With the rise of e-cigs, smoking has become trendy again. It is cool to "e-smoke" sophisticated fumes live on TV or in people's faces. 
E-cigarette commercials are flourishing. Until recently, televised tobacco ads predominantly urged people to quit. However, with the new "tobacco free" cigarettes, people have quickly forgotten about the dangers of smoking. 
The popularity that tobacco cigarettes have lost in the past ten years is being recovered by e-cigs. Smokers feel free to puff everywhere, particularly where smoking is not allowed. 
According to commercials, e-cigs contain nothing more than harmless water vapor and fruit flavors with a low percentage of nicotine.
Someone once puffed e-cig smoke in my face, and I could clearly perceive the same smell of tobacco found in regular cigarettes. 
When I searched on the Internet, I found that e-cigs generally vaporize a liquid solution. Some solutions contain a mixture of nicotine and flavorings, while others release a flavored vapor without nicotine. 
The solution in the vaporizer is made of 84.6% to 92% of propylene glycol and glycerol, 0% to 5.4% of nicotine and 8% to 10% of flavorings. Those substances are presented as harmless, but they are not.
Some studies reveal that e-cigarette smoke has the same effect as cigarette smoke; they both quickly affect the airways. 
So far, ten chemicals have been identified in e-cig vapor that are on the California Prop 65 list of carcinogens and reproductive toxins: Acetaldehyde, Benzene, Cadmium, Formaldehyde, Isoprene, Lead, Nickel, Nicotine, N-Nitrosonornicotine and Toluene.
In my research, I also found that many big tobacco companies now own their own e-cig brands, pretending that their e-cigs are safer than regular cigarettes. One of the most popular brands is marketed as a careful blend of tobacco flavors "for those who enjoy the taste and feel of a rich, full-flavored tobacco cigarette." So, tobacco or not tobacco?
Moreover, many parents fear that the e-cig may be a Trojan horse to their kids. Considering the popularity of e-cigarette, they worry that smoking it will addict children to nicotine and thus increase the likelihood that they will smoke real cigarettes in the future.
Because of the letter "e" before cigarette, many people think that smoking electronically is okay. 
As of right now, there is no proof that states e-cig vapor is unharmful. New York, Chicago, Los Angeles and Miami have started the movement of banning e-cigs from public places, restaurants, bars and private office buildings. Others cities are also considering bans. 
According to The Telegraph, Democrat councilor Peter Gennaro, who lost his mother and father-in-law to lung cancer, pushed the e-cig ban in New York and fiercely opposes, what he calls, "re-normalizing smoking."
More Forum Articles
---