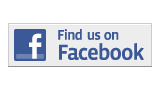 ---
Forum
Let's Start Trending Manners
By Denise Isaac
denise.isaac001@mymdc.net
Being "old school," as we like to say, has brought my attention to an issue in today's society. Throughout the years, I have habituated to many lifestyles that are now considered nostalgic for me yet outdated or unnecessary to most. 
It's imperative that we maintain essential, beneficial traditions.
I suppose what brought me to this topic of discussion is the result of negative or silent responses I received upon speaking to several people on an elevator who ranged in age and culture. The negative responses were strange eye gazes with the turning away of heads.
I believe communication is a key factor in determining the motives behind interactions. A simple and pleasant greeting not only shows a sense of concern but also expresses the principle of relating with others.
Kind gestures like holding a door open for someone; assisting a troubled victim; picking up a dropped item; letting someone skip you in line, being cautious and giving way in traffic without rage; responding to texts, emails and phone calls; or even cracking a smile at someone would encourage a possible discouraged soul to continue forward. These tend to be courtesies that are ignored especially by the youth.
It is important to recognize that kindness can alter an unpleasant occurrence. People who treat you negatively may be the ones who have become numb from the constant turn-off and distrust of people in the past
Some may not know or were never taught to be gracious to others, but those of us who do know must continue the trend until the message is received clearly and deemed warranted. Hello, hola, ciao, bonjour, good morning and buongiorno are all small and favorable phrases that could make someone's day better. 
Loving and kind gestures are like tasting the sweet honey from the same stinging bee that produced it. All of us have that sweetness within, but sometimes trials, misunderstandings, confusions, stress, and unnecessary drama can cause it to be suppressed.
We all should make a declaration and be determined to utilize every good gift and quality we possess to share with others for the betterment of our society and school. 
We need to adopt a "fad" on manners, proper mannerisms and plain old proper etiquette, with a mission to spread goodness everywhere to everyone. 
In doing this, the spirit or energy that is expressed to others will be returned to us.
My mom liked to say that "Manners will take you where money won't." 
I have found that to be true, when I previously thought it was false. 
Notice how people like Justin Bieber, Miley Cyrus, Chris Brown, Kanye West, and Dennis Rodman have awarded themselves the "Most Disrespectful Idiot Award" and how few want to be in their company.
I have not had money at times but my approach and character (manners) gave me the favor I needed in those situations. 
No matter where you are in life, I believe your respect with manners will always supersede the disrespectful, rebellious, bullying, unkind and all other poor-in-taste behaviors people can exhibit. 
Never let others demean you for embracing that which is good and just. They will call you a nerd; take your kindness for blindness, your meekness for weakness and your goodness for foolishness. However, you are received; being consistent will bring you a greater reward in the end. 
Even McDonald's has become aware of the importance of manners by advertising and asking us to start caring by sharing their burger deal that's 2 for 1. 
When people know better they do better. 
Trending on manners has begun so join the club.
More Forum Articles
---