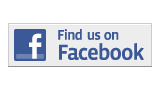 ---
News
A young man's journey for an education stretches far beyond the path he takes to get there.
The Miami Culinary Institute's ground-floor bistro is a training ground for hospitality students and a beacon of nutritious nourishment for students and staff at Wolfson Campus.
Seventeen Cuban students here for the semester are taken with the the abundant technology, a variety of student organizations and unbiased teaching at MDC.
---