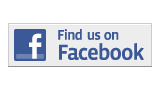 ---
Sports
Freshmen From Puerto Rico Contributing To Sharks Baseball Team
By Amanda Aracena
amanda.aracena001@mymdc.net

Infield Due: Shortstops Jonathan Morales (left), and Bryan Colon, who are both from Puerto Rico, are contributing to the Sharks on the baseball diamond this year. Both can also play second base and third base. IRMA GUTIERREZ\THE REPORTER
For the past four years Miami Dade College head baseball coach, Danny Price, has traveled to  Puerto Rico after the Major League Baseball draft in search of  new talent.
This year he was able to snag left handed pitcher, Jonathan Bermudez, and shortstops  Bryan Colon, and Jonathan Morales, who can both play second base and third base as well.
Bermudez and Colon were teammates for three years, playing for Team Mizuno in Puerto Rico. Morales played for the rival team, Guayama.
All three have contributed to the Sharks, who are 8-6 this season. Colon is hitting .400 and Morales is batting .300 and Bermudez has struck out three in two games out of the bullpen.  
All three players had offers from other colleges.
Manatee College,  Iowa Central Community College and Nova Southeastern University had interest in Colon; Panola College and Alabama State University expressed interest in Morales.
But MDC baseball tradition outweighed all of the other offers, catching all three players' attention.
"It's one of the best colleges," Morales said. "I know that by attending [Miami Dade] many opportunities will come to me, whether it's playing professionally or for another university."
However, the transition from Puerto Rico to Miami hasn't been an easy one. All three players left their family behind to follow their dreams.
"We support each other and they're no longer just teammates, we're brothers," Morales said.
Another shock for the freshman is how much hard work it is to be part of  the MDC baseball program.
"Here it's a lot more strict. The discipline, the hours, the training, everything is with more consistency," Bermudez said.
In Puerto Rico "we used to practice two to three times a week and had one game during the weekend," Colon said.
The Sharks practice five to six days a week and have an intense schedule filled with games.
"I think they're being introduced to getting stronger," Price said.
The team has welcomed them with open arms.
"They can be a huge part of our team," said first baseman/catcher, Mario Amaral.
All three players have expressed interest in the field of physical therapy, but must first complete basic English courses.
"Miami Dade was the best option," said Edwin Rodriguez, who coached Bermudez and Colon  on Team Mizuno. "No question about it."
More Sports Articles
---