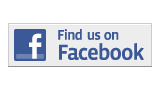 ---
Sports
Romero Selected National Junior College Athletic Association First Team All-American
By Courtney Normandin
courtne.normandin001@mymdc.net
Sophomore Wendy Romero has been selected as a First Team All-American by the National Junior College Athletic Association for the second year in a row.
This season, Romero, an outside hitter, was ranked third in the nation in hitting percentage (.445), third in kills per set  (5.13), and fourth in points per set with an average of 5.9.
Those impressive numbers helped Romero be selected First Team All-Southern Conference, FCSAA First Team All-State, and Southern Conference Player of the Year – all for the second year in a row. She was also selected as the FCSAA State Player of the Year.
"Wendy is now a player with a lot more maturity on the court. She made much better decisions playing [this year] than she did in her first year," said Lady Sharks head coach, Origines "Kiko" Benoit. "She was very weak on passing and defense her first year, but this year that was not a problem."
Romero started volleyball at her local athletic club in Cojedes, Venezuela when she was 12-years-old; by the time she was 13, she was on the Venezuelan junior national team traveling to games in Spain, Colombia, Brazil, South Korea. In 2008 she represented Venezuela at the 2008 Summer Olympics in Beijing, China.
"Her experience helps team," Benoit said. "I think playing at the Olympics at the age of 16 made her a player to be looked at by hers teammates."
Romero is scheduled to graduate from MDC this summer;  she has signed to play volleyball at Park University-Missouri.
More Sports Articles
---