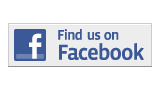 ---
Sports
Sanchez Getting Experience In Practice
By Ingrid Ochoa-Odon
ochoa.ingrid001@mymdc.net

Everyday I'm Hustling: Point guard Victor Sanchez, who arrived to the United States in August, is redshirting this season, but he is allowed to practice with the Miami Dade College basketball team. IRMA GUTIERREZ\THE REPORTER
Victor Sanchez is playing the waiting game.
The  6-foot-1, 180 pound point guard from Barcelona, Spain can practice with the Miami Dade College Sharks basketball team, but he can't play in games.
Sanchez, who arrived in the United States in August, is redshirting this season, but plays a vital role, helping prepare his teammates for their next opponent.
"Victor is a great kid; he takes the bus everyday to come to practice and come to [do] weights. He really wants to be a part of the program; he does whatever we ask, and he is a good player," said Sharks Head Coach Stephen Cowherd. [Victor] will be able to play some minutes for us next year, and we are happy he is with us."
Sanchez has been playing basketball since he was seven years old. He was influenced to play basketball by his dad, Javier Sanchez, who played professionally  in Spain.
Before moving to Miami, Sanchez attended La Salle Bonanova in Spain, and played for the Club Bàsquet L'Hospitalet Junior Team, averaging 12 points and four assists per game.   
"[Basketball here] is very different, it is much faster here and much more physical," said Sanchez. "In Europe the people have more talent but do not have the champion mentality that they have here.
Sanchez, 18, is currently taking English for Academic Purposes (EAP) courses before starting  regular classes.
"I want to start playing on the team once I start taking my regular classes that way I don't lose a year," said Sanchez.
Other than playing basketball, Sanchez enjoys playing soccer and likes to ride his bicycle. He wants to eventually return to  Europe one day and play professional basketball like his father did.
But for now he is relishing his new experience in the U.S.
"We have a good team, and I have never played on an American team, so this will be the first time, and it has been a good experience with these great teammates," Sanchez said.
More Sports Articles
---