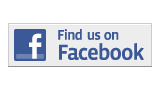 ---
Sports
Sharks Qualify For State Basketball Tournament
By Ingrid Ochoa-Odon
ochoa.ingrid001@mymdc.net
For the first time in six years the Miami Dade College men's basketball team has qualified for the state tournament.
The Florida College System Activities Association State Tournament will be held in Ocala, Florida, March 5th through the 9th.  
Games will be streamed at: https://cfpatriots.prestosports.com/tournament
Miami Dade College  (21-9) qualified for the tournament shortly after defeating Palm Beach State College, 76-51, at Kendall Campus in the last game of the regular season.
Sophomore shooting guard, Tre Boutilier led the team with 23 points and 12 rebounds; guard, Darius Perkins, had 22 points, six rebounds and four steals and point guard Michael Calder added 16 points and four assists.
"I feel like its a blessing," Calder said about qualifying for the state tournament, "and I feel like all that hard work that me and my team put in is finally paying off. My expectations, especially how we are setup is to win it all."  
The Sharks finished the season ranked 6th in the nation in 3-pointers made, 22nd in assists per game and 43rd in offensive rebounds. They won the first seven games of the season and scored at least 90 points in nine games this season in posting a 13-3 record at home.
Perkins led the team in scoring, averaging 18. 8 points a game; Boutilier averaged 8.9 rebounds per game for the Sharks.  
If the Sharks win the state tournament, they will advance to the National Junior College Athletic Association National Tournament March 17-22 in Hutchinson, Kansas.
More Sports Articles
---